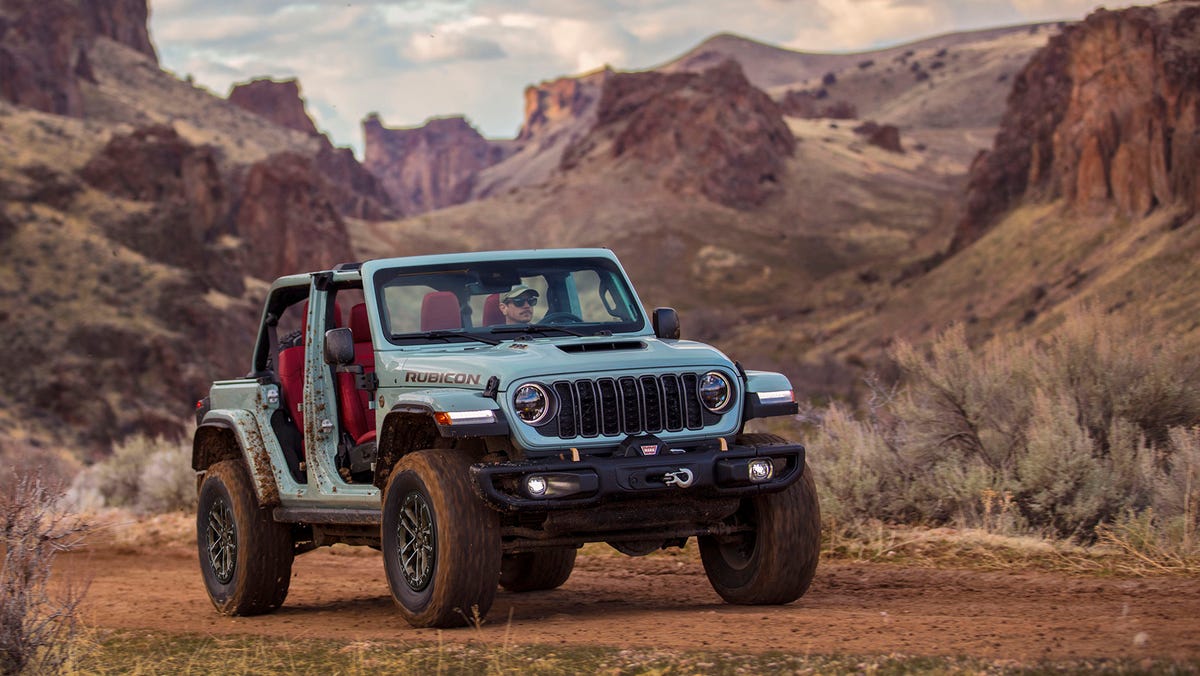 While adventures and road trips are full of thrills, they can also come at a cost – particularly at the gas station. With the 2024 Jeep® Wrangler 4xe, which is a plug-in hybrid SUV, you can efficiently adventure anywhere you'd like. We're taking a closer look at all of its exciting features at Team Blevins Chrysler Dodge Jeep RAM.
Plug-In Electric Powertrain
The plug-in hybrid electric vehicle (PHEV) uses a 2.0-liter I4 DOHC direct-injection turbo engine and two electric motors to deliver up to 375 horsepower and 470 lb-ft of instant torque. Its notable torque gives it impressive rock-crawling capabilities and acceleration. The SUV also boasts a 370-mile total driving range.
Off-Road-Ready
Don't worry, the Jeep Wrangler 4xe still delivers the off-road prowess you want from new Jeep SUVs. The battery pack and electronics are sealed and waterproof, so you can trek in creeks and streams up to 31.5 inches deep. It's also the industry's first PHEV with front and rear locking differentials, ensuring you have the traction you need too.
Customizable Power
You can choose whether you want to prioritize power or efficiency on each drive with E-Selec driving modes. The selectable modes include:
Hybrid Mode – the default mode uses the torque from the SUV's engine and electric motors to give you premium power and the best acceleration
Electric Mode – if your battery has more than a one-percent charge, you can travel up to 21 miles with nearly zero tailpipe emissions using battery power alone
eSave Mode – prioritizes the engine power when you need to save your battery life
Self-Charging SUV
The PHEV can also charge itself as you drive through regenerative braking. The Max Regeneration feature charges your battery as you brake or decelerate. With it, you can even slow your vehicle down without pressing the brake pedal (although you will need the brake pedal to come to a complete stop).
Buying a Jeep Wrangler 4xe
With our streamlined Jeep financing process, we can get you approved for financing in just a few simple steps. That's right, you could make the 2024 Jeep Wrangler 4xe yours today. Visit our Jeep dealership in Gouverneur, NY to get started right away!